Build a conversational culture through 1:1 meetings
Timely feedback is accurate and genuine and will make your people feel valued.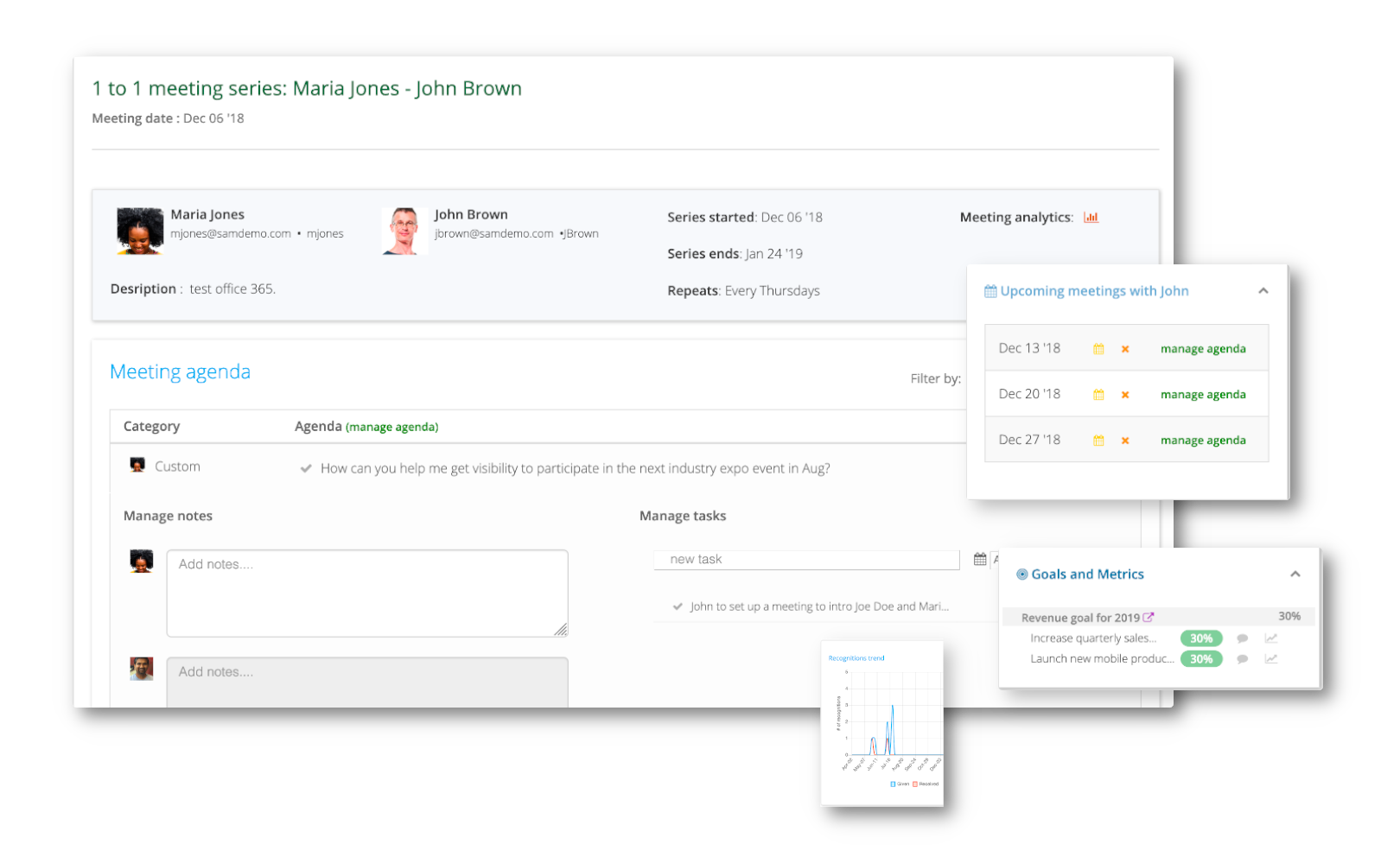 Customizable 1:1 meeting templates
Never run out of agenda items or cancel meetings due to lack of topics to discuss.
Using All Elements' customizable meeting templates, managers and direct reports will never run out of topics or agenda items to discuss in their 1:1 meetings.
Conversational culture
Build a conversational approach to 1:1 meeting that creates a great experience your people love.
Before each meeting, the manager and their direct report set and publish their agenda items which helps them to stay focused and have a quality conversation.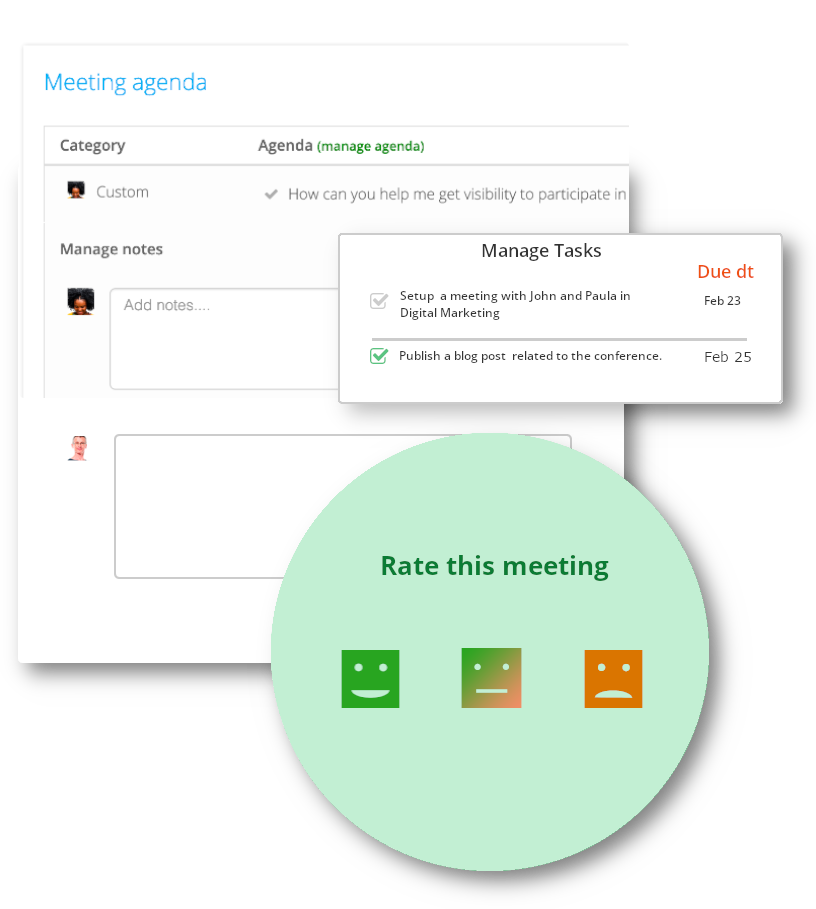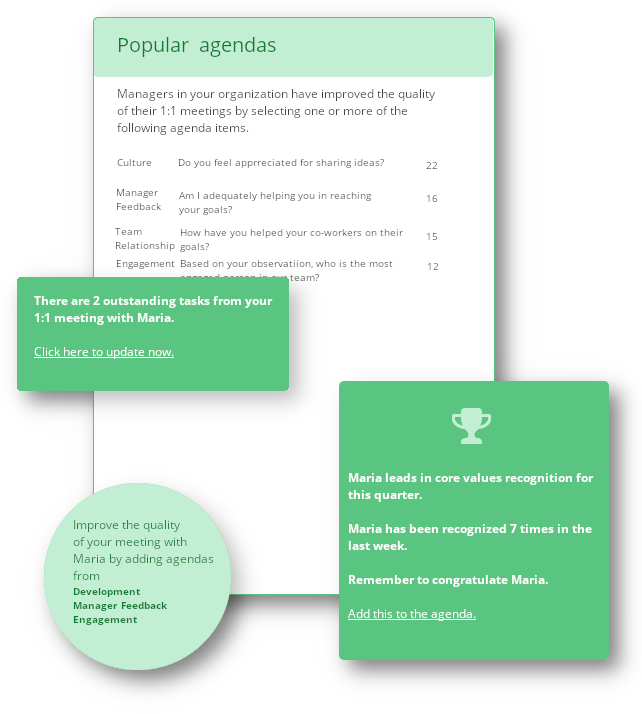 Better coaching, happier team

To have an engaging and meaningful conversation in a variety of topics, understand what motivates your direct reports.
All Elements will guide you to set better agenda items, develop and strengthen trust, and build a transparent culture.