Energize Your Team
Great businesses are built by great people. As a leader, you inspire people to unleash their potential by working together on big things that matter.
All Elements makes it easy for everyone in your business to see and feel how each person's efforts come together to build something great.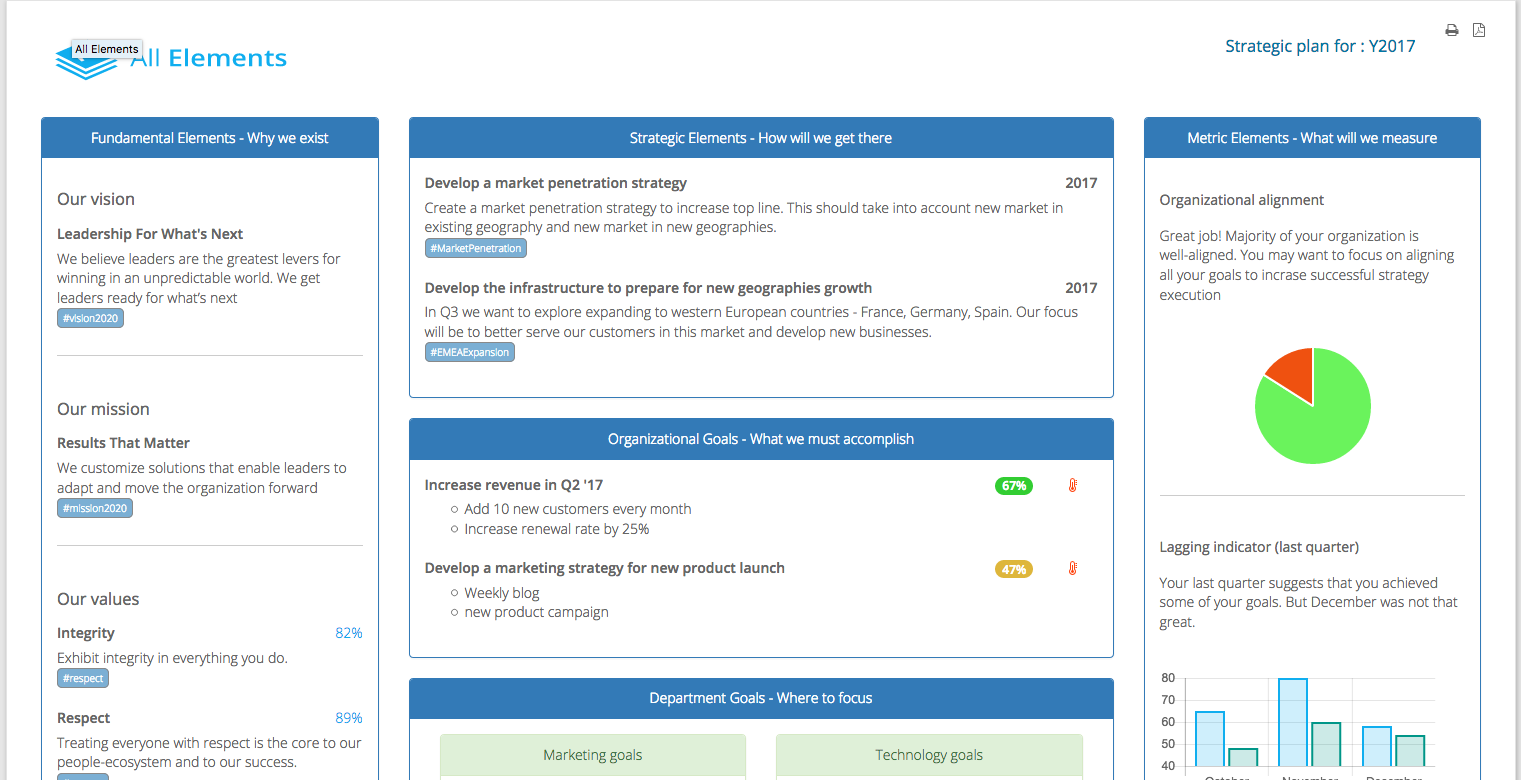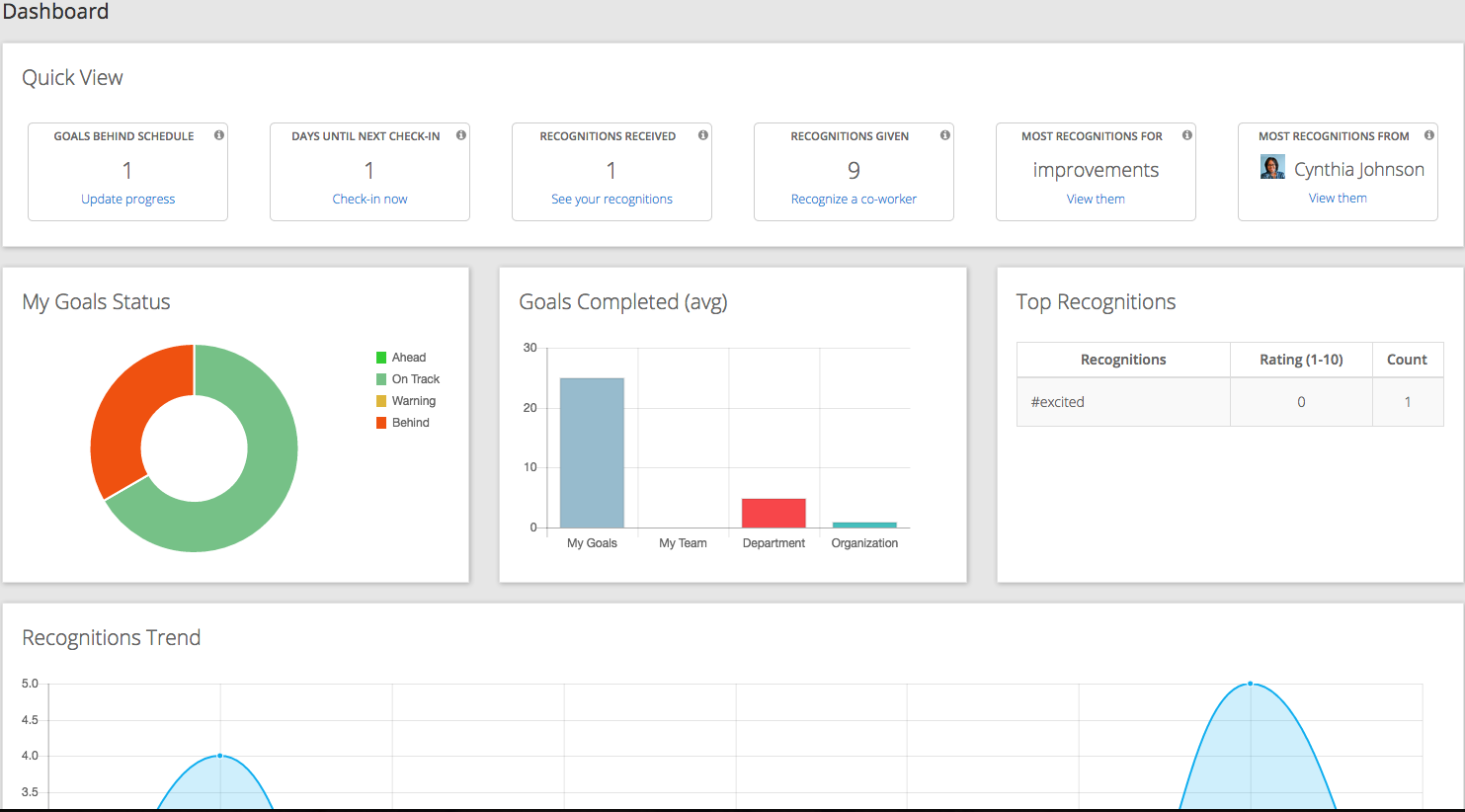 Continuous Performance Conversations

You know how important performance feedback is for great performance. With All Elements, you win big with software that both managers and employees will love and use.
No more spreadsheets. Our people analytics dashboard provides real-time insights into people performance and business performance.
Join the continuous performance culture and bring together goals, continuous feedback, and recognition in one place.

Transform People Performance into Business Performance

Your most important work is people and operations-not emails and meetings. With All Elements, you always have the data you need to guide your team to success.

No more unproductive meetings. Finally, there is a software platform that clearly shows the link between performance, recognition, feedback, acculturation, and business growth.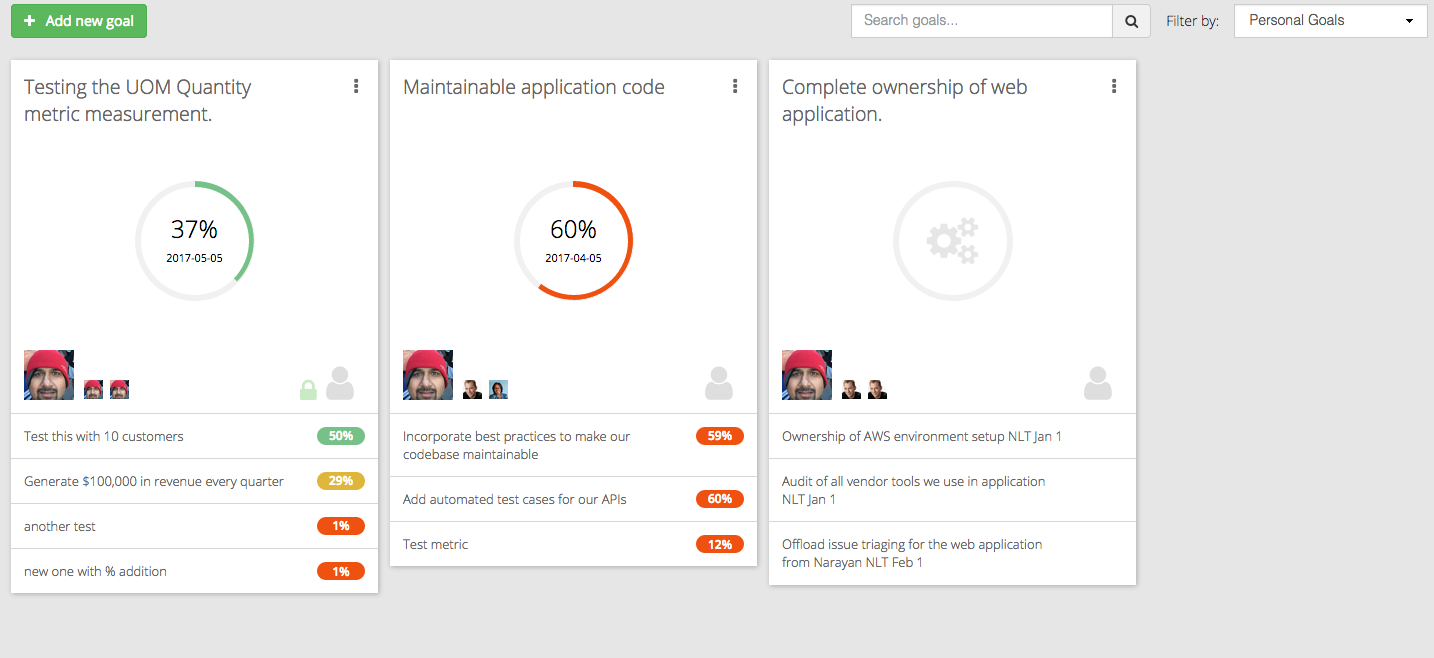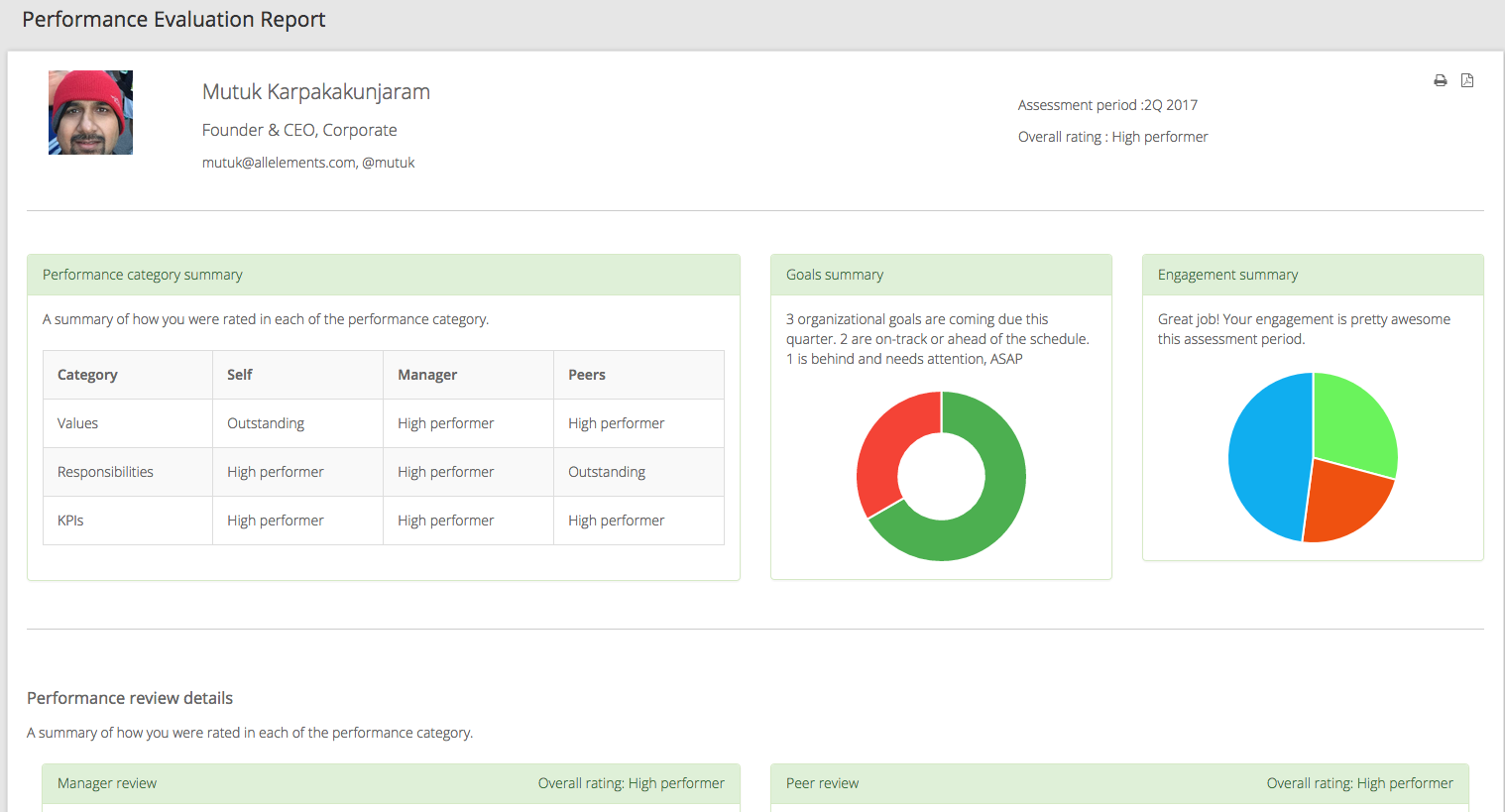 People Make It Happen
Work is more fulfilling when you are a part of something bigger than yourself. It's pretty cool when you see how your goals advance other people's goals.
Having visibility, clarity, and accountability in all levels at work is empowering.
Never be blindsided again. With All Elements, it's about your development, your contribution, and your performance.