DELIVER REMARKABLE PEOPLE EXPERIENCE, YOUR WAY

Use your existing processes to contextually interconnect all aspects of performance conversations in the flow of work on one platform.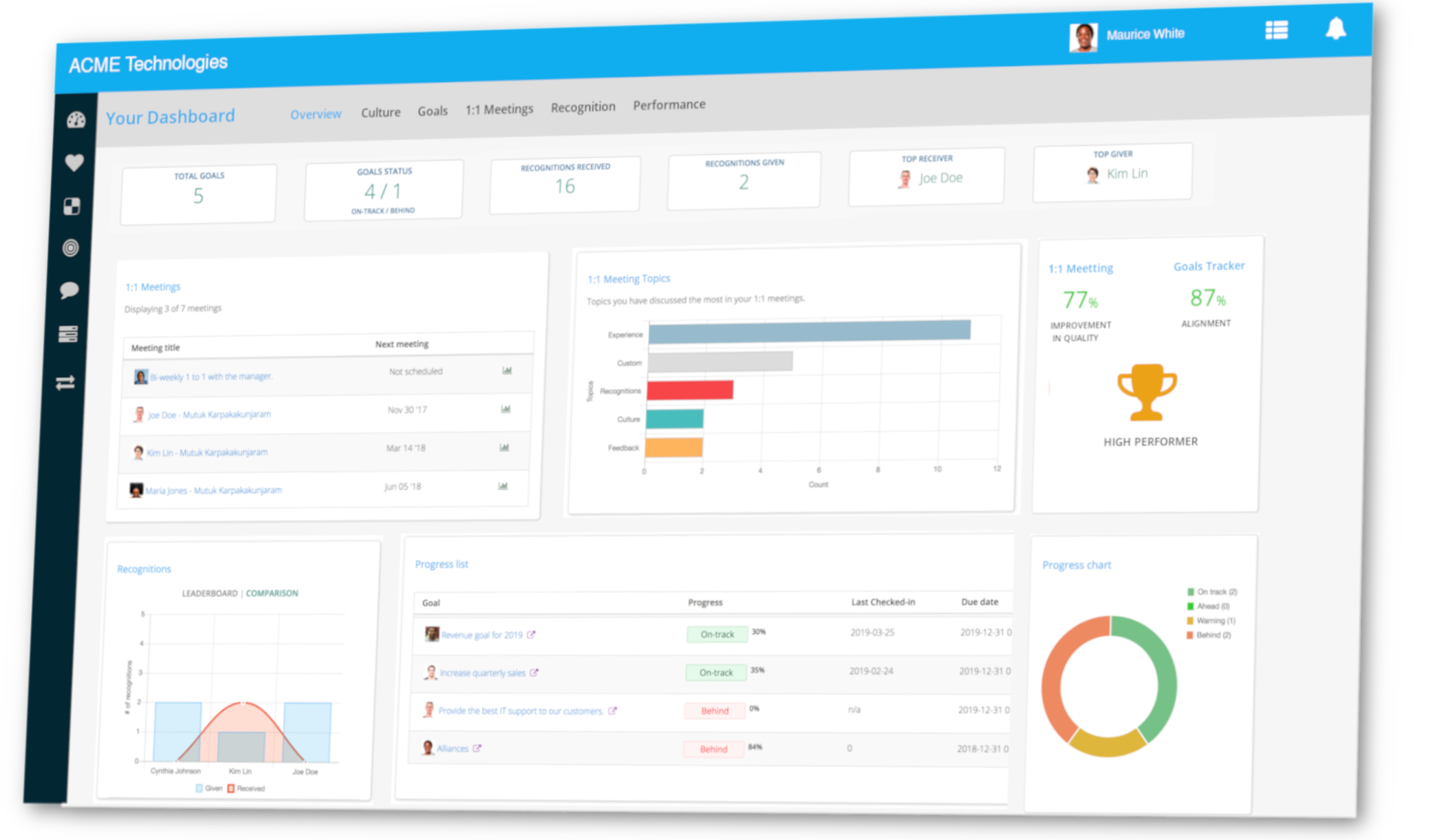 Continuous Conversations, Simplified
Have continuous conversations that connect your culture, purpose, goals, and performance.
Integrated People Experience Management Platform
Where conversations happen continuously, which results in higher productivity, greater retention, and a happier workplace.
Real-time People analytics with data driven dashboards that help improve the People Experience at all levels of your organization.
Help create a positive workplace culture. Cheer and celebrate success instantly as timely recognition matters!
Rather than wait for an annual review, use continous feedback to make course corrections, improving the performance of your People.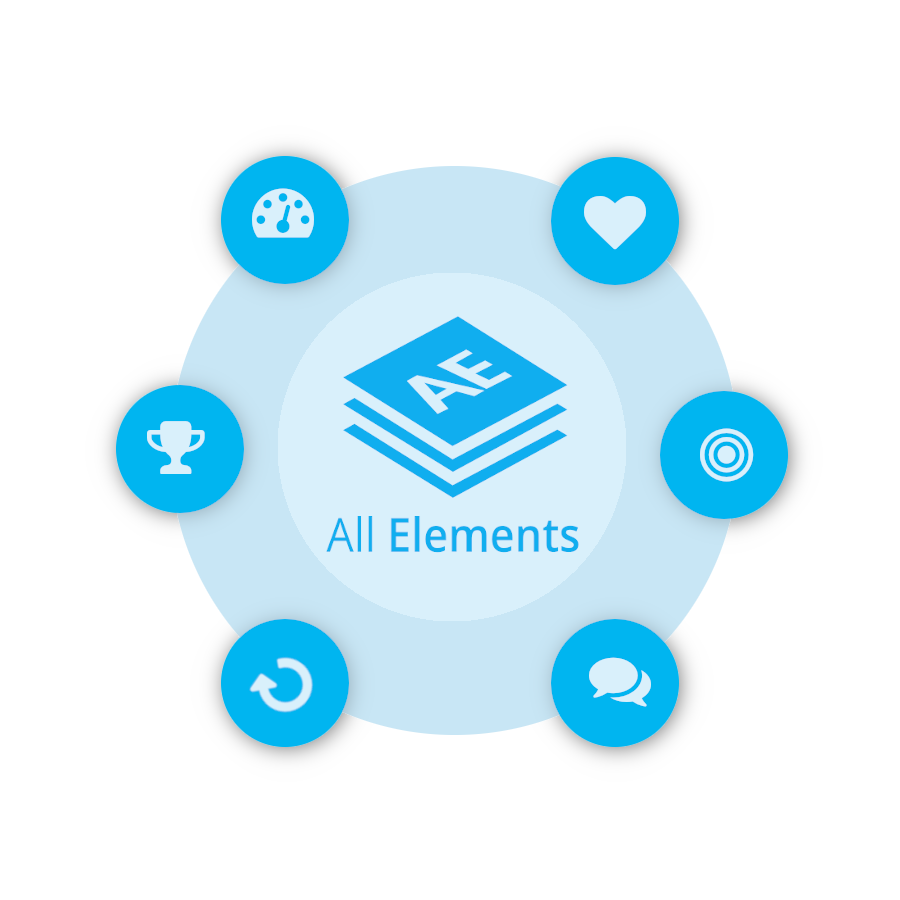 Create a strong culture by aligning your People with the purpose and values of your organization to build a great brand.
Promote transparent culture and visualize how work gets done at all levels of your organization.
Build a feedback culture through continuous conversations. Easily schedule 1:1 meetings so that your People feel engaged and empowered.
Boost Engagement, Productivity, and Retention.
A great People Experience is key to a successful business.
A great customer experience can lead to a boost in loyalty, market share, and revenues. Imagine what a similar focus on the People Experience could mean for the business.

Productivity
Companies with a great Employee Experience (EX) outperform the Standard & Poor's (S&P) 500 by 122 percent.

Profitability
Companies with highly engaged workforces are 21 percent more profitable than those with poor engagement
Best places to work use All Elements. Join them!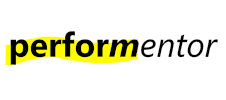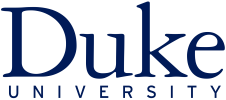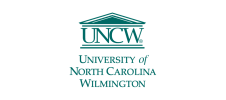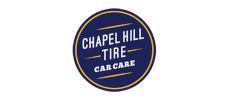 Testimonials
Don't take our word for it. Read what some of our awesome customers have to say about how All Elements has helped them improve their People Experience
Allowing the employees to pick a topic is a great feature. Our 1:1s are more meaningful now.
My 1:1s are more organized. You're [All Elements] making People management foolproof.
I really look forward to my 1:1s. That's never happened before in my entire career.
Love the [1:1 meetings] template and the fact that both of us can set agendas and take notes together.
Using All Elements helps us get more clear on what it takes to succeed on our quarterly rocks.
Importing [goals] from spreadsheets saves us significant time.
Want to learn more about All Elements?
We will help you create a great experience your People love.