Host consistent 1:1 meetings that are human and productive.
MeetingMaker™ helps you integrate conversations, recognition, and feedback into one platform.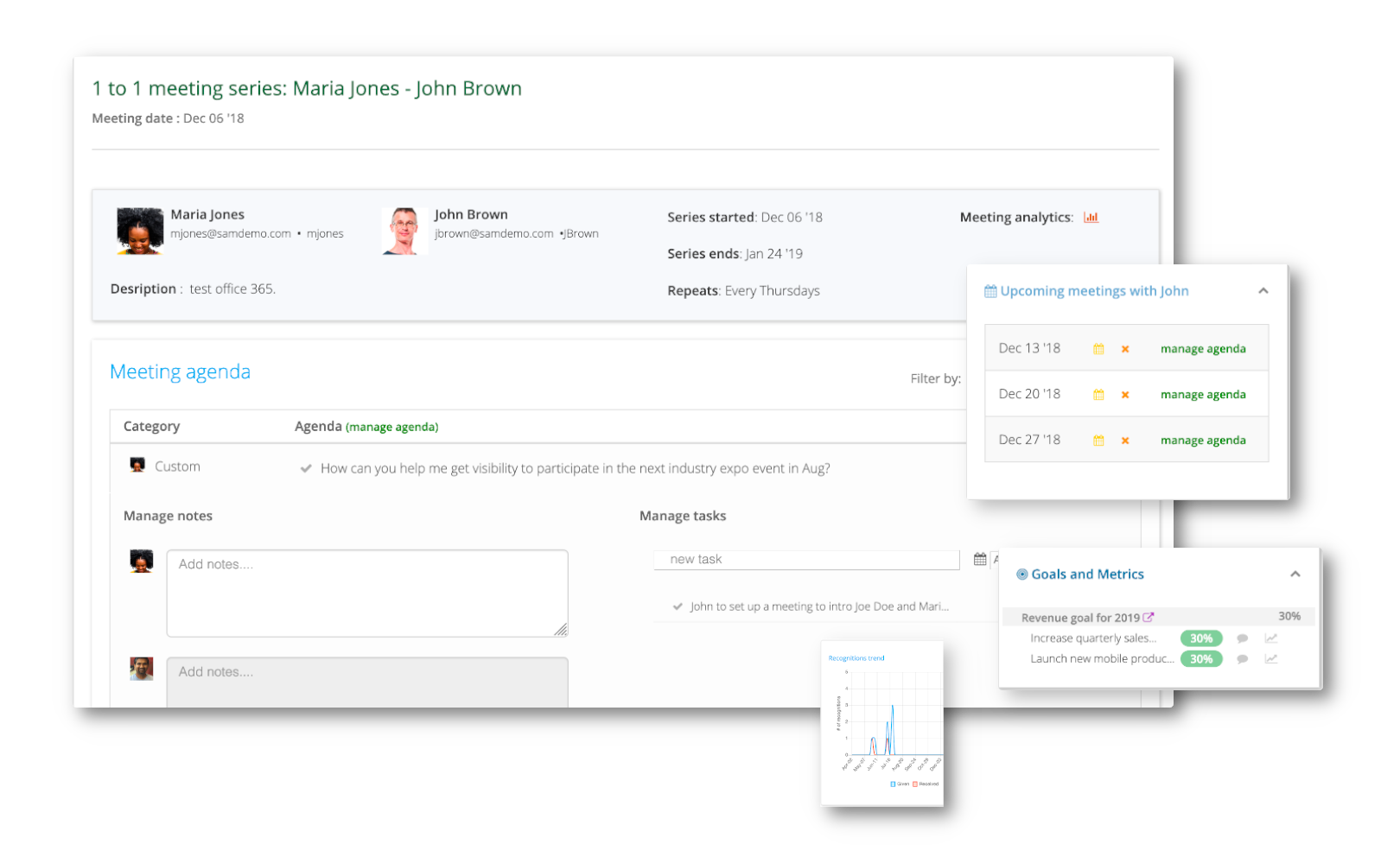 1:1 Meeting

Element



Automates collaborative agenda-setting between you and the People you manage

.

Prompts you with questions across a range of topics so you balance

getting down to business

with

getting to know you.

Makes it easier to give and receive constructive feedback.

Tracks your 1:1 meeting cadence to keep you and your People accountable

.

Logs real-time feedback for year-end performance review and alignment with your company culture.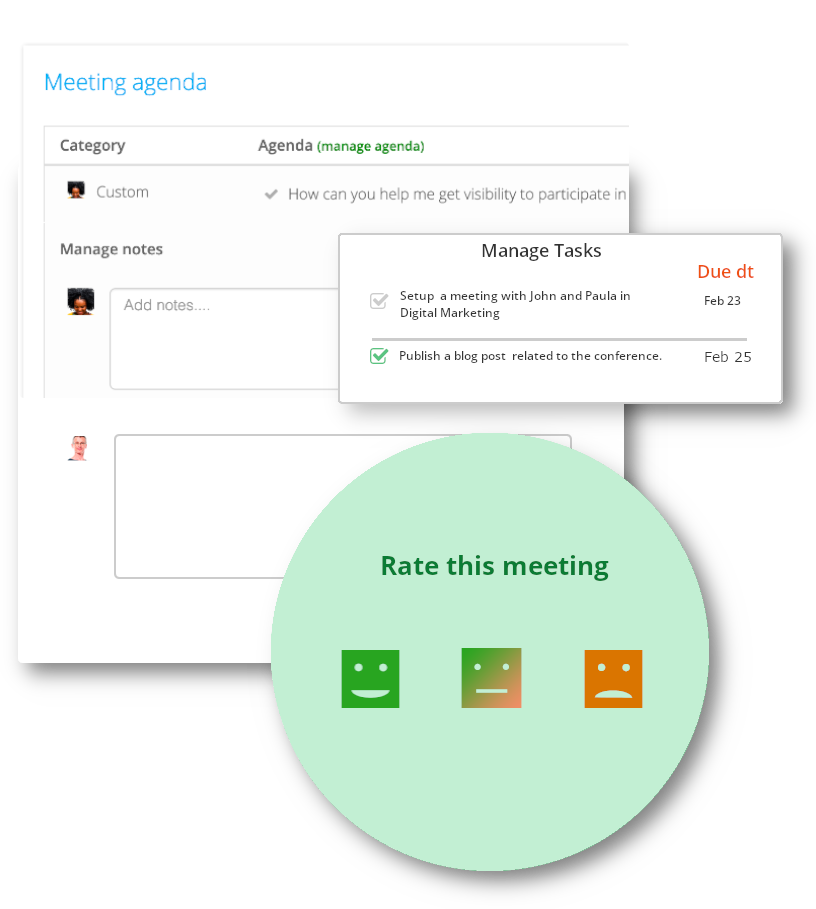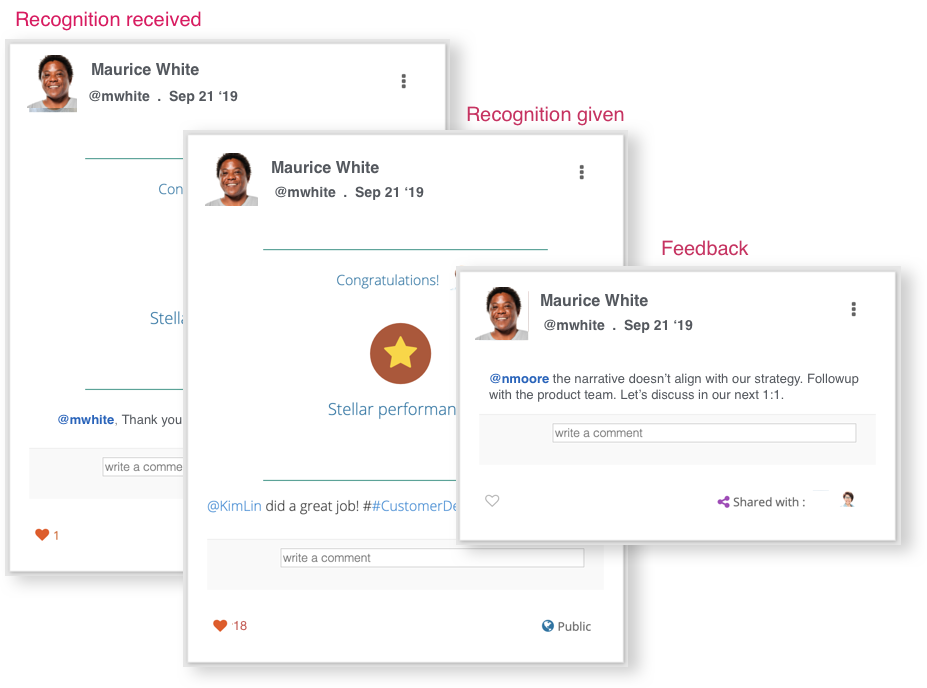 Recognition
Element
Creates a central place to log feedback given and received including feedback shared on other platforms like Slack™

Integrates feedback from 1:1 meetings into continuous performance management and logs it for year-end performance reviews (because everyone forgets feedback from 10 months ago)

Tracks feedback against culture themes, providing a company health metric
Elevate managers into amazing coaches.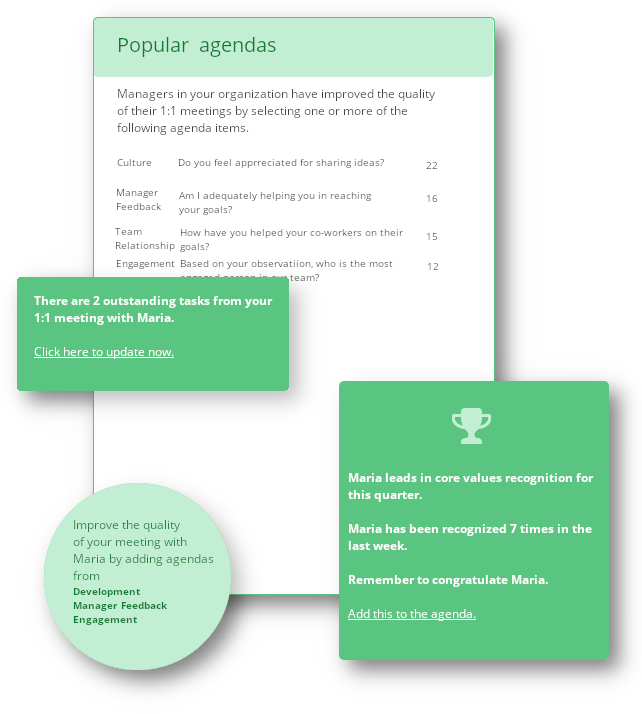 Dashboard
The dashboard brings it all together. Glimpse your team's progress toward transparent, conversational culture.
Track 1:1 meeting cadence, recognition given and action items created and achieved.

Dashboard aggregates 1:1 Meeting agendas from across your team and delivers insights that make managers better coaches.

Spend more of your 1:1 Meetings in the areas that People uniquely value and identify conversation areas that are repeatedly missed.

Get real-time insights to build a high-performing team and prevent attrition.