Goals management, simplified
From spreadsheets to All Elements in minutes. The most advanced goals management system, no matter what goals framework you use.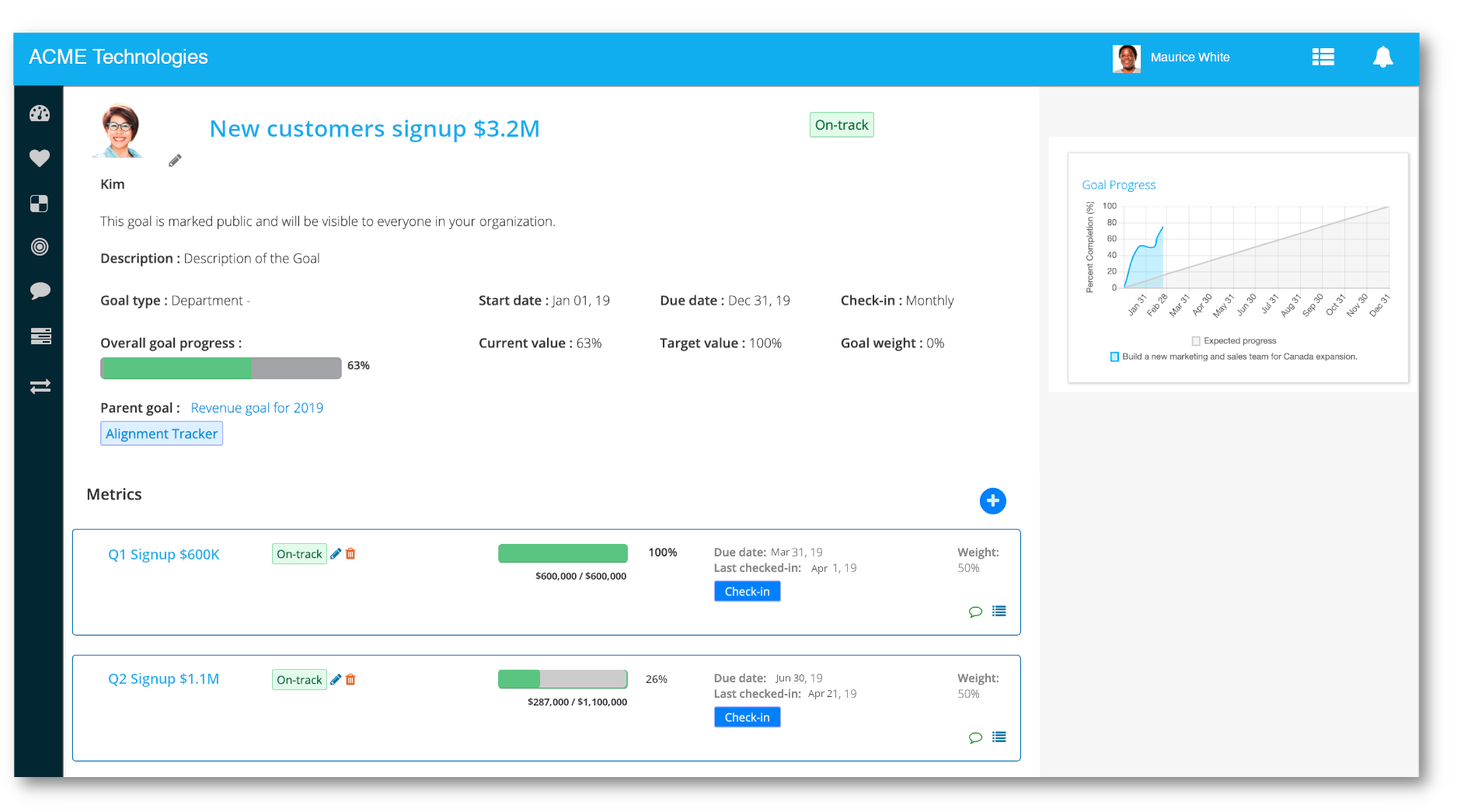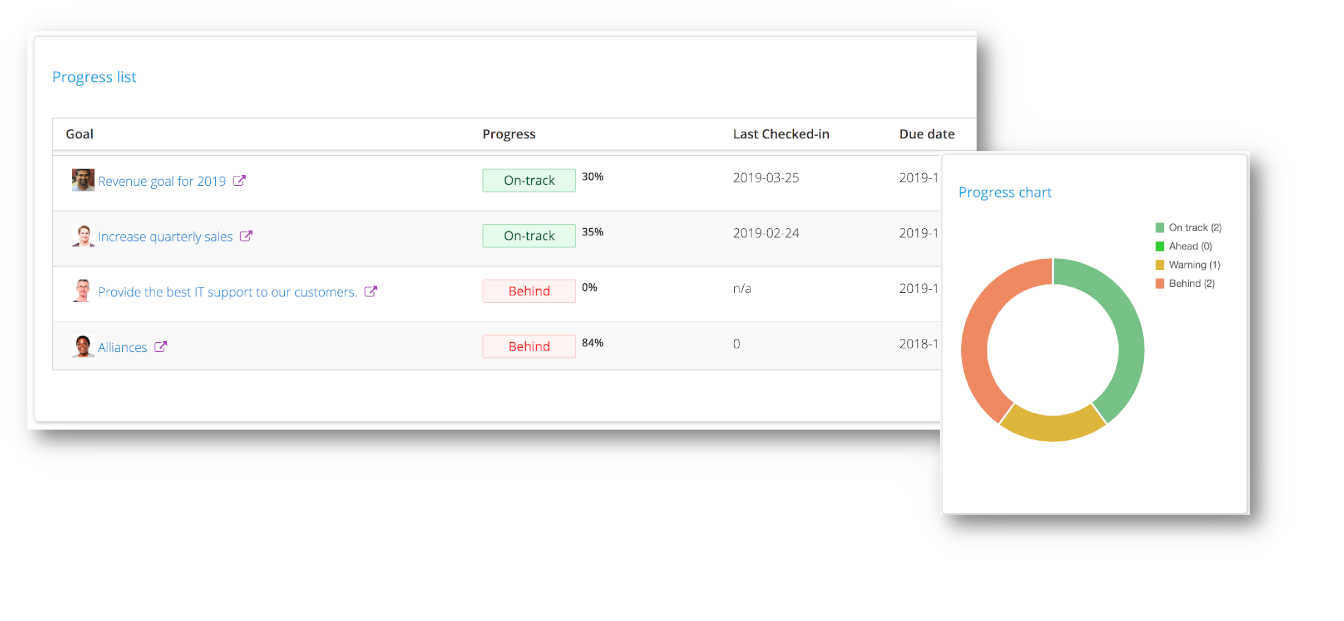 Build a transparent organization

People best work together when they can see how their work impacts the work of their colleagues, in real-time.
Visualize how work gets done
Effortlessly define and share your long term goals and objectives as a company.
With All Elements, your People can easily view these goals and then align themselves with the long term, the strategic direction of the company.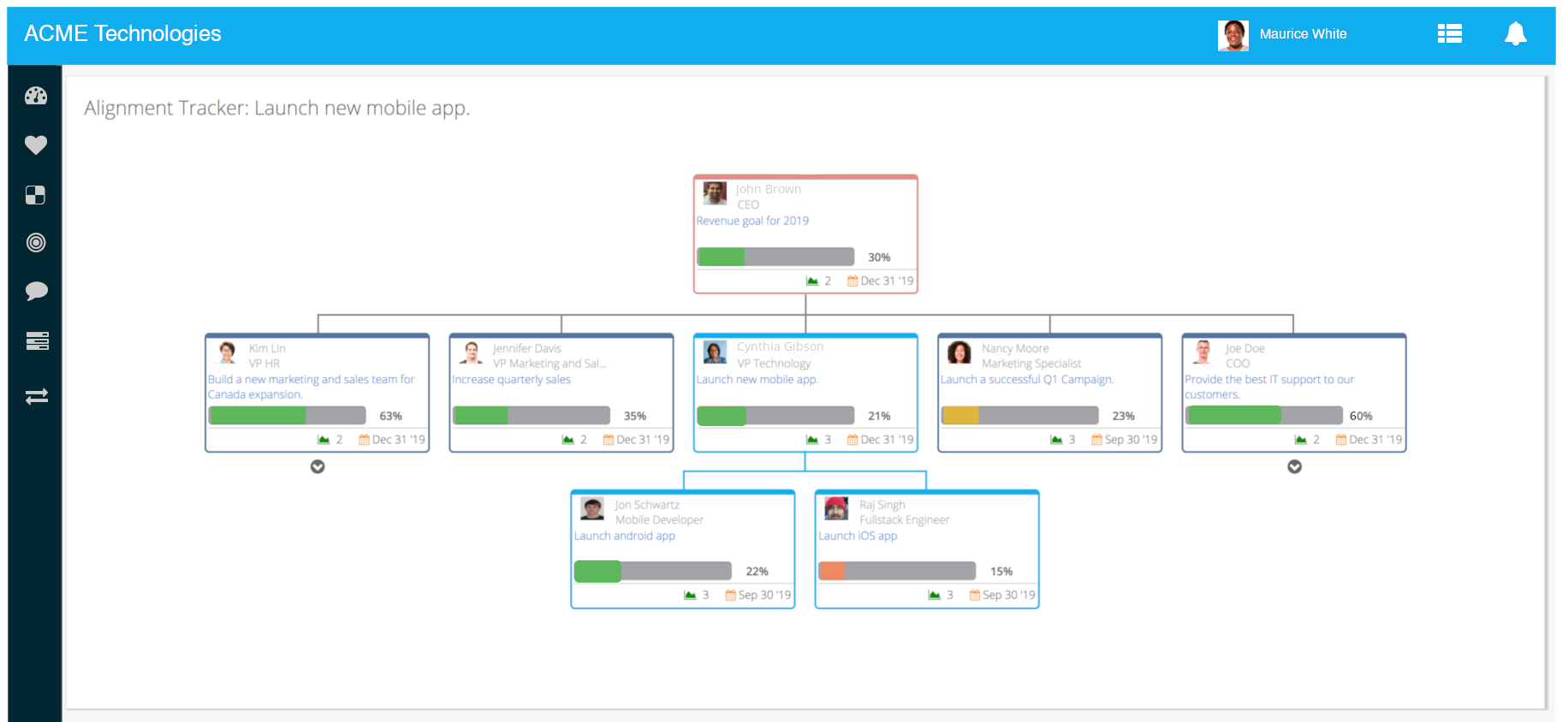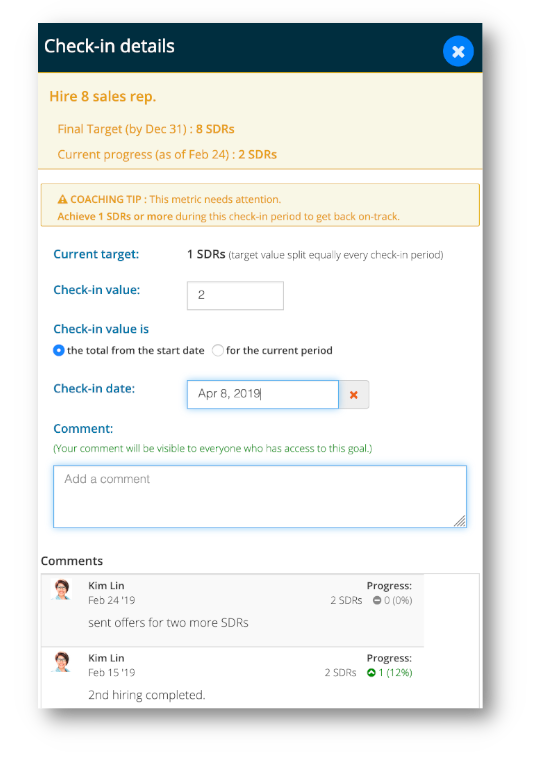 Share progress through check-ins
People are extremely busy. We've got you covered with our friendly nudges and prompts so you don't miss an update.
 Continuously assess and adjust goal performance by simply checking-in, adding comments, and sharing progress from email or Slack.