Your company culture is your brand
Create a strong culture. Build a great brand. Attract People.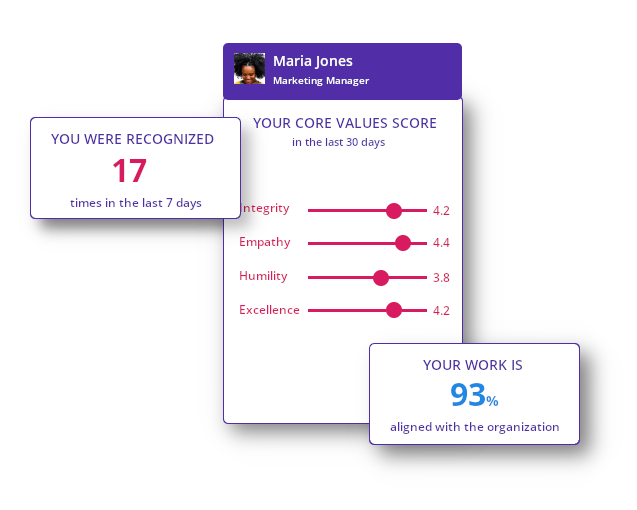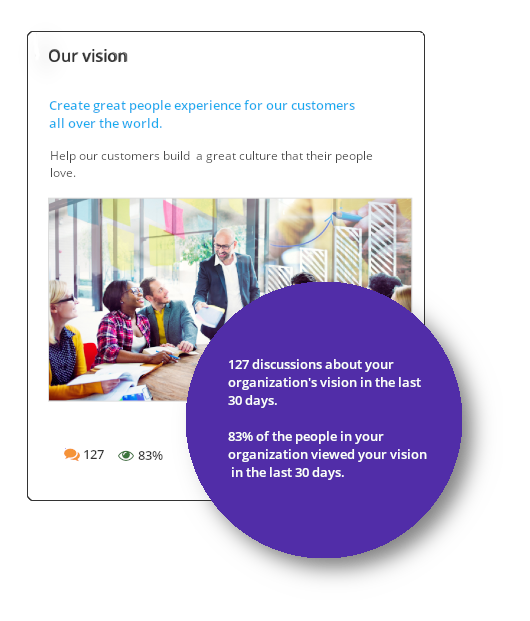 Be purpose driven, always

Easily define and share your vision and mission to improve organizational alignment.
With All Elements, everyone in your organization can now visualize alignment at all levels of your organization.
Measure core values in every engagement

Effortlessly measure how your People live your core-values in every touch-point they experience.
Using All Elements, your People can clearly see what your values are and work towards bringing themselves in line with them.