There's no place like
home (tab).
All Elements Slack integration gives you the power to manage 1:1 meetings, assign and review tasks, and give recognition without leaving Slack.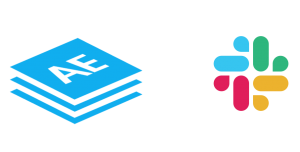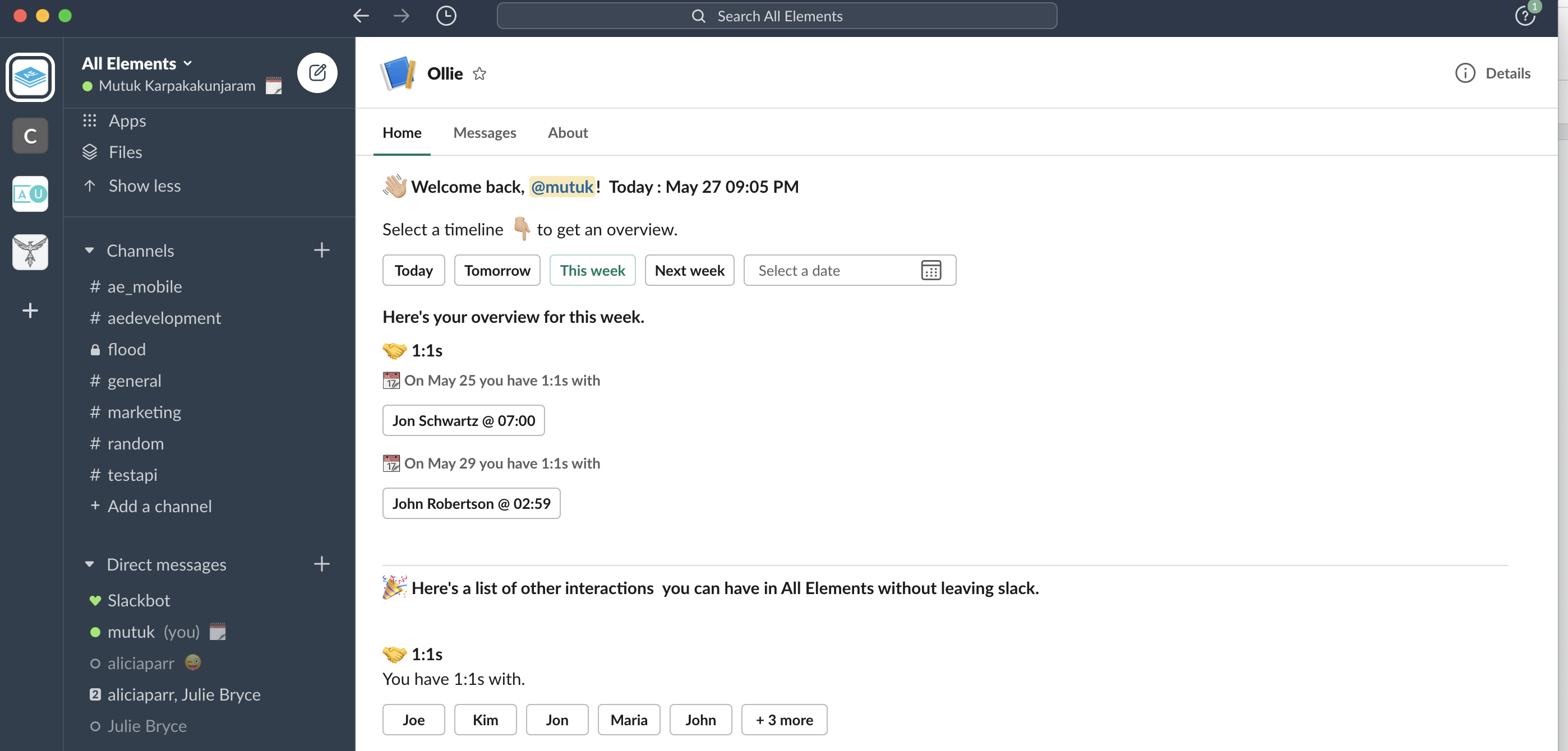 Review and prioritize your day

All Elements home tab is the default place for Slack users to  track their 1:1 meetings, tasks, recognition, and core values without leaving the comfort of Slack.
Manage agenda items from Slack
Browse the library of agenda topics and tailor your 1:1s from your home tab.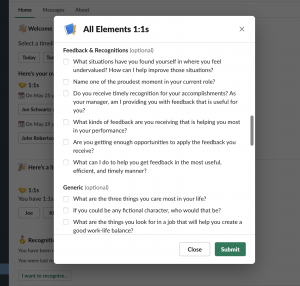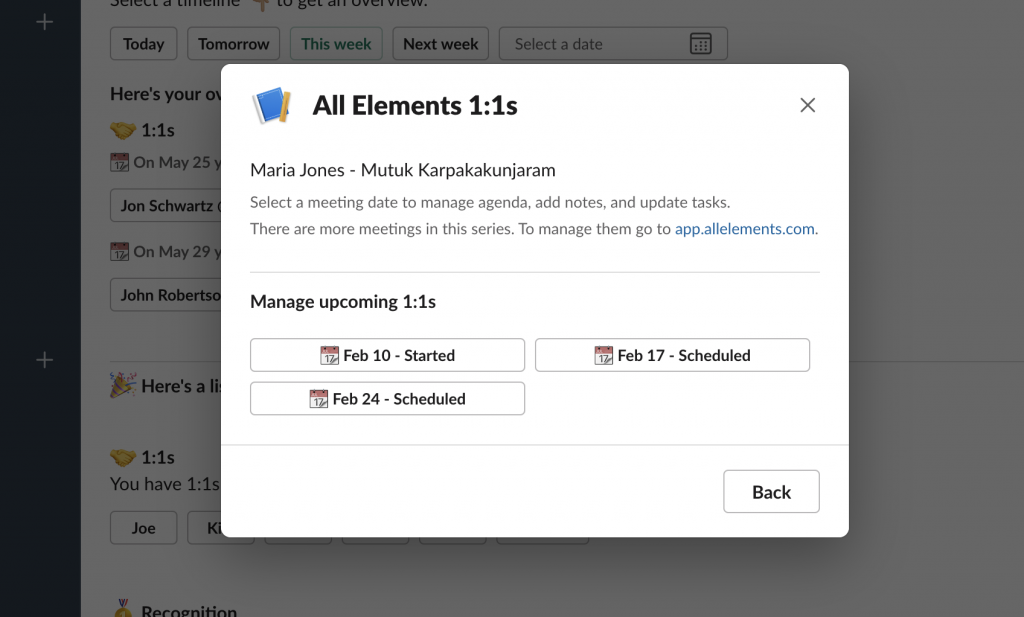 Review your upcoming meetings
Select from the timeline or by a team member to view all your upcoming meetings.
Give real-time recognition where everybody can see it
We know you spend a lot of time on your favorite collaboration tool. You shouldn't have to stop collaborating to recognize your team member or log twice to ensure recognition is tagged for future performance reviews. Just click "I want to recognize .." button from the home tab and select team members to recognize.