ALL ELEMENTS FOR SLACK
Update goals, recognize peers, and provide feedback without leaving slack.
Weekly Check-ins from Slack
Your weekly check-ins just got easier. Easily update your metrics or key results without leaving Slack.
/ae_goals will list all your goals and using Slack's interactive messaging select the goal you want to update your progress, add comments, and save. That's it!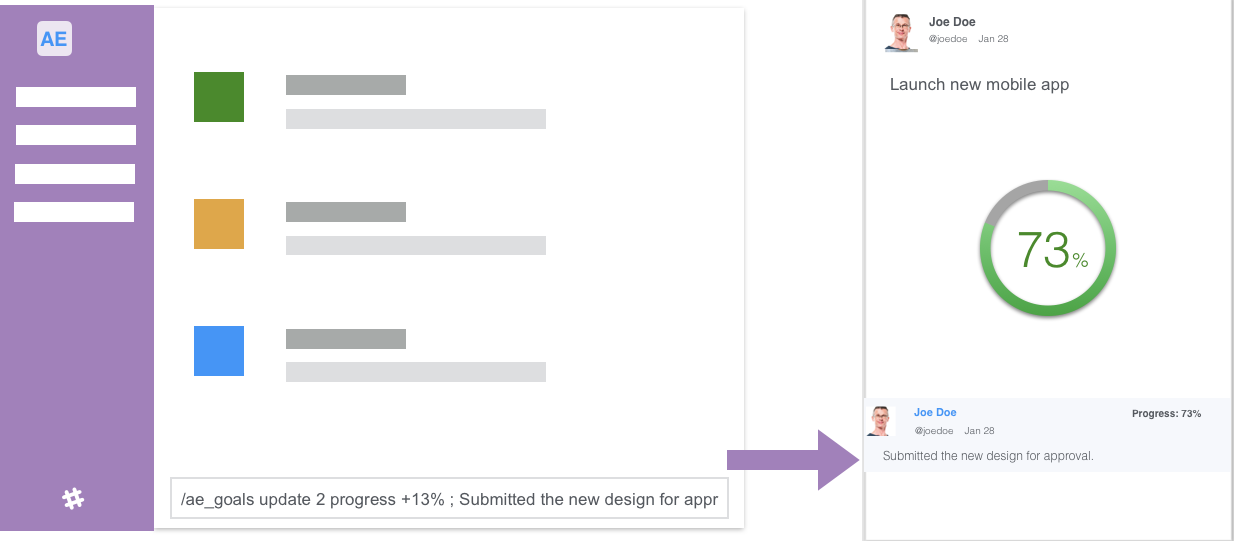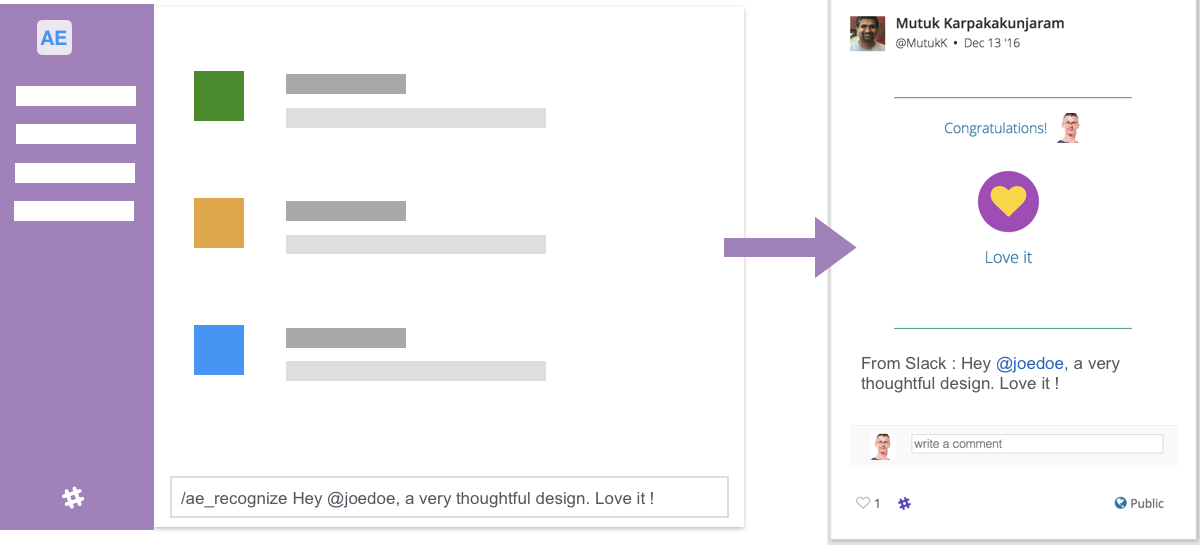 Peer recognition

Capture recognition from conversational interactions with one simple slash command - /ae_recognize. Timely and authentic recognition drives engagement. Recognize your peers when you see your core values in action.
Use Slack for Performance Feedback


Manage your performance feedback assessment without leaving the comfort of Slack. Directly add assessment from Slack without hopping between apps.

Take your team performance to new heights.
To integrate Slack, you need an active subscription to the All Elements standard or growth package. Start your free 30-day trial, today.